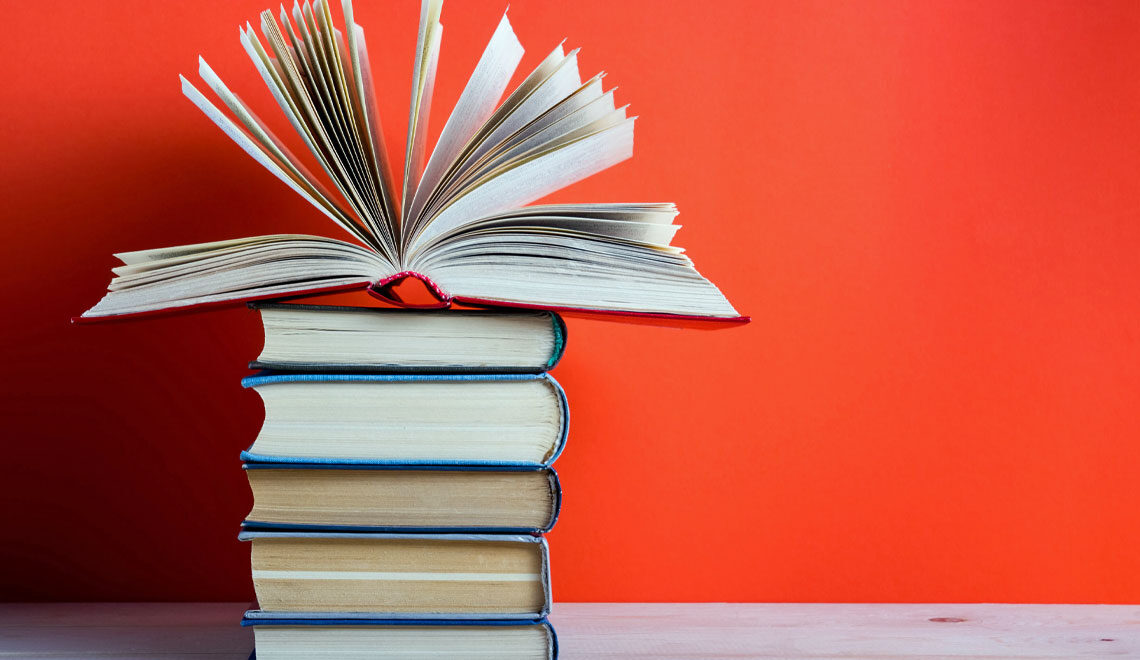 "There is only one thing that could replace a book:  The next book."
Where do you get your book recommendations?  I love to read book reviews, but I find that I often don't agree with the reviewer.  Friends with similar literature tastes as mine are  trustworthy advisors, and I would think that writers and authors, especially an author whose books I have enjoyed, would also be trustworthy sources. That is the source of the website Shepherd. Other good sources are experts in the subject I'm interested in which is what the website Five Books does.  A final website, Most Recommended Books, gets recommendations from celebrities and influential people. Read more about all three sites…
This is a great website!  They ask experts to recommend the best five books in their subject area and explain their choices in an interview.  The site has an archive of over one thousand seven hundred interviews and over 5,000 book recommendations.  Choose a writer or topic you're interested in reading about and see if they've covered it yet.
Their goal is to make the Five Books website THE place to go on the web for book recommendations. Book recommendations are arranged by topic.  If there is a subject you know a lot about, they encourage you to make a reading list on that subject.
The site publishes at least two new interviews a week.
Another intriguing book recommendation website is called Shepherd. This site asks writers and authors to recommend books. It is still in BETA form, and I like this approach so much I hope it succeeds. The site creator found the available online sources for new book recommendations lacking.  He would like to help authors to meet readers, and readers to find amazing books and have that experience be meaningful. He feels Amazon "sells books the same way they sell toothpaste".
The authors and writers share their favorite books around topics and themes they care about.  They also share why they recommend each book.  The site tries to recreate the experience of browsing in your favorite bookstore.
Because this is a new start-up site, the creators have a Shepherd 2022 Roadmap where they lay out their goals and list the features they've added so far in 2022.
A review of this site said, "It is one of the most fuss-free sites to find what book to read next".
Another book recommendation website is Most Recommended Books:  Book Recommendations by Influential People.  This site collects the books influential people or reviewers say are worth reading.  Each book cites the original source, so you know it's a real recommendation.  The only thing lacking is a summary of the book, so you have no way of knowing what it's about until you look it up separately.
There are over 500 experts, over 600 lists and over 500 series.  More are added every month. For example, Brené Brown has recommended 27 books, Arianna Huffington has recommended 40 books and Oprah has recommended 95 books. It is fascinating to browse the people you find interesting to see what books they recommend and if you've read any of them. You can also browse by topic category.  They range from Actor to Scientist with seventeen others in between.  I really enjoy a good series of books and I loved looking through the over 600 series that are recommended.