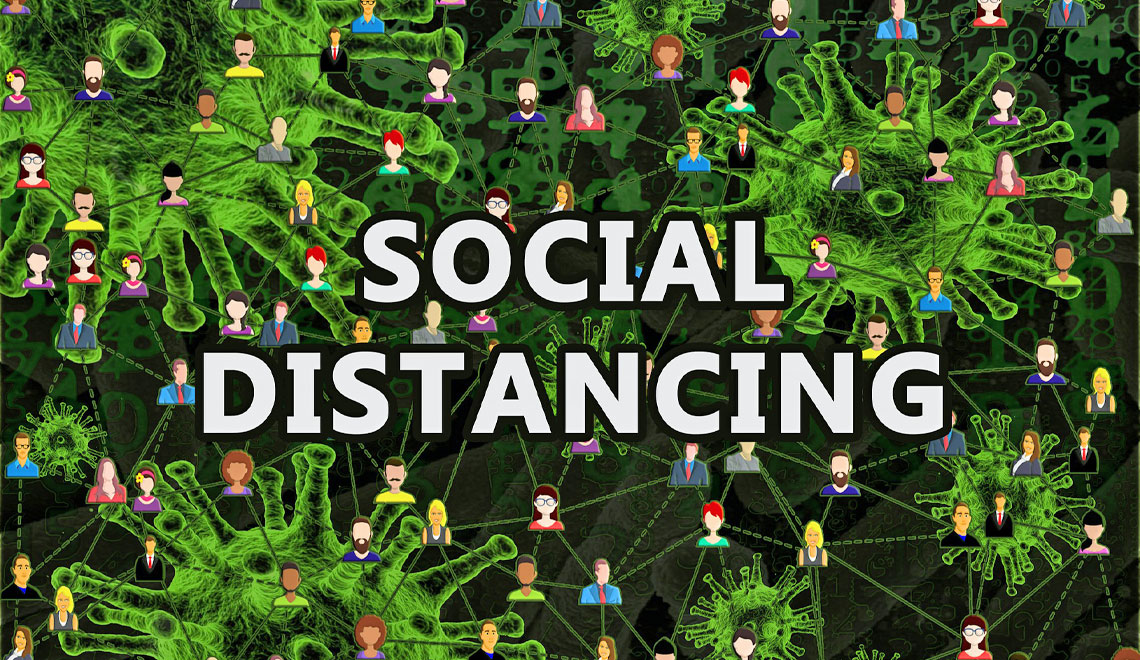 J.K. Rowling has written a story for young readers that is currently available online for free.  It is called "The Ickabog"  and will be published in 34 installments.  The installments began Tuesday, June 2.  One installment will be released every weekday until July 10.  It is aimed at readers aged 7 – 9 years old and will be published as a book in November. "The Ickabog" is not a Harry Potter book, nor is it related to any of Rowling's other works. The publishers will hold an illustration competition and the best submissions will end up in the book when it is published. Click here to begin reading.
Travel around the world while sitting in your living room during the pandemic.  Based in Portugal, Webcamtaxi is a company managing many live webcams all around the world.   Their first webcam was installed in 2000 in the Funchal Harbour in Madeira. The image updated every 30 seconds, not even close to live.  Now they have 80 international live webcams in 13 languages in high definition.
Click here to begin your world tour.
I am laughing out loud as I view Andrew Cotter's 1-2-minute videos and commentary on his dogs, Olive and Mabel doing very ordinary doggy things.  Many thanks to my oldest daughter who wanted to make sure I knew about these hilarious episodes.  You don't even have to be a dog lover to enjoy these videos!
Jon Stewart, of The Daily Show, has a new movie coming out starring Steve Carell.  It is called Irresistible and Stewart wrote and directed it.  It is a political satire with plot twists that will surprise you.  It is scheduled to be released through video on demand on June 26th, 2020. It is classified as a comedy/drama and rated R.
Crystal Bridges, in Bentonville, AR, was founded in 2005 by Alice Walton, philanthropist and arts patron as a nonprofit art museum.  It opened to the public in November 2011 in a building designed by Moshe Safdie.  The permanent collection spans five centuries of American art ranging from the Colonial era to the present day, containing many major works.  The permanent collection is on view year-round, accompanied by temporary exhibitions.  Crystal Bridges is currently closed due to the pandemic but has opened virtually.  Now is your chance to take a virtual tour of the museum, virtually attend free events, join the museum's educators in their homes to make creative projects for all ages and watch videos on art, nature, architecture and more. Wednesday's article by Sharon Lorenzo is an in depth look at Crystal Bridges and the opening of a new addition, The Momentary.
Click here to explore all that is being offered virtually at Crystal Bridges.
O Magazine reported on a wonderful stress reducer, the live Monterey Bay Aquarium's Jelly cam. It is live from 7 a.m. – 6 p.m. Pacific time.  The sea nettles just bob, float and zoom around to a sound track.  It is transfixing.
Binging with Babish is a cooking show on YouTube that recreates food from fiction.  Andrew Rea is a self-taught chef and filmmaker and a YouTube personality.  His show has millions of followers.  He cooks the Calzones from Parks & Rec, Brisket inspired by The Marvelous Mrs. Mazel, Dessert Dogs inspired by The Simpsons and lots more.
Virtual Regatta Inshore
Attention all of you skippers who have been forced ashore by Covid.  Regattas await. It takes practice with this virtual sailing app, but you will be tacking for the start with the leaders of the fleet in no time.  You can choose to race foiling catamarans, dinghies or cutting-edge monohulls. The onshore courses are the same format as the America's Cup and a virtual umpire applies the official rules of sailing.  Compete with top sailors for the official virtual sailing world champion title, awarded by the World Sailing Association.  Caution – it is addictive.
Virtual Regatta Inshore, Windows
Skipper your choice of boat in the biggest offshore races in the world, from the Fastnet to the Sydney to Hobart.  Your virtual yacht can be an Oceanis 40.1, designed by Beneteau, a new generation of twelve meters or an America's Cup Contender.
Virtual Regatta Offshore, Windows
Please share this article with friends and family who might enjoy it.
Quick Links to previous Quarantine Entertainment articles;
and